Think vintage when holiday shopping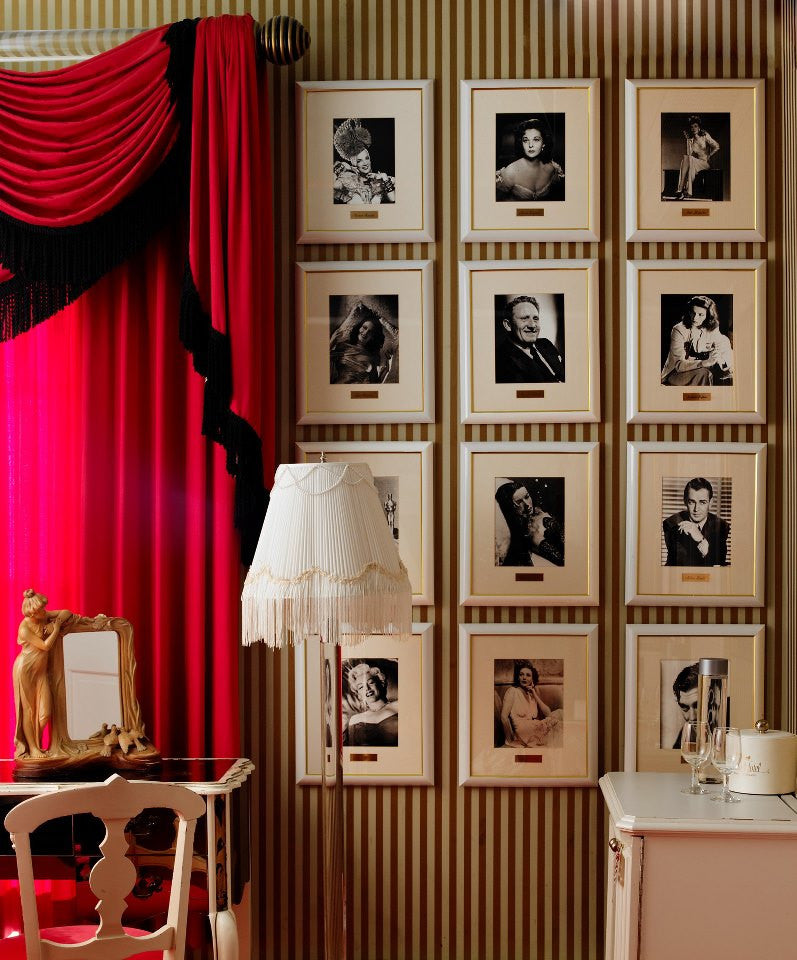 By Carleton Varney
Special to the Daily News
When I was a child, my sister, Vivian, and I looked forward to writing out our Christmas lists, with the gifts we hoped Santa would bring us. Those items, in retrospect, seem simple, compared with the wishes of many young children today.
Most of my toys were hand-crafted of wood or made of metal. There were metal banks depicting characters, with heads that somehow swallowed pennies and nickels, depositing them into the lower parts of the bodies.
I grew up in a world with a world globe on a stand and my parents always ordered a new volume each year to help complete my Encyclopedia Britannica. I recall getting records for Christmas, along with sweaters, gloves and snowsuits — practical gifts, as Boston's Back Bay was cold in December and January.
My mother and father always gifted themselves with appliances for our home. The modern streamlined kitchen in the 1940s and '50s gleamed with chrome — I recall kitchen stools with red vinyl tops — and I believe I once saw a round washing machine in our laundry room.
Seeing such appliances and other items of yesterday makes me smile when I'm browsing vintage shops around the country. True it is that sometimes all I want for Christmas is the Dutch Boy cookie jar we once had on our kitchen counter.
How many memories such items bring to mind: the contour chair, now in vogue, that was shaped like a snail; the metal-filigree holder that held six or eight tall glasses; the round pipe stand that sat next to Dad's chair.
When I'm in Palm Beach, I often make time to browse South Dixie Highway's Antique Row. I know I'll always find lots of vintage items in the mix at Hatfield's, 5301 S. Dixie Highway. When you stop by, you'll likely find shell art (maybe a sailboat made of shells). You'll find old Belleek china, the variety that was once a big collectible in Ireland. Chat with Yujel Akdeniz, the owner of this big shop, where a child's high-chair from another era might be sitting at the doorway.
If you're doing last-minute Christmas shopping, consider a vintage gift for a friend or family member. I love placing a favorite photo of the intended recipient in a vintage frame and presenting it, either beautifully wrapped or simply tied with a lovely bow. And for family members, I like to give a framed photo of a departed loved one who is celebrating the holiday in the heavens.
You can find vintage frames on South Dixie Highway. And if you're looking for something truly extraordinary, Select Fine Art, 339 Worth Ave., carries a wide range of antique silver frames from many eras, all sourced from Great Britain by owner Cara Broderick.
One last note: I have a friend who saves and frames particularly lovely Christmas cards and displays them on his piano during the holidays — it's such an unexpected surprise.
In this digital world, I hope paper greeting cards never go the way of the Christmas past. They express such a special holiday feeling, a feeling of love. I think love is the music of life, don't you?
Whatever holiday you celebrate, I hope your season has been filled with magic.
Leave a Reply