The Carlyle in NYC a Celebrity Magnet and Designer's Inspiration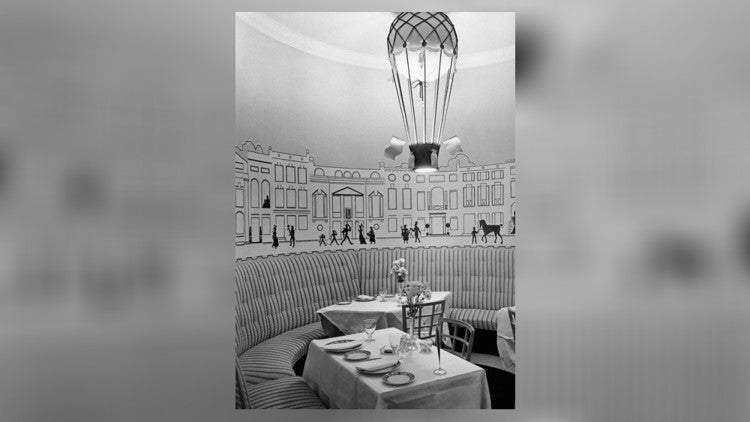 By Carleton Varney- Special to the Palm Beach Daily News
Could The Carlyle in New York City claim the title of "America's hotel"? I think you could argue for that, if famous and stylish guests are any indication.
President John F. Kennedy loved the hotel at 76th Street and Madison Avenue. So did his late wife, Jacqueline, and her sister, Lee Radziwill. America's fashionistas are fond of it — Vera Wang and Anjelica Huston come to mind, as does Gloria Vanderbilt, who enjoyed listening to the late Bobby Short sing his audience's worries away in Café Carlyle. The late Eartha Kitt also entertained at the dinner theater on the Madison Avenue side of the fabulous hotel.
As for royalty, say no more. Prince Charles and Diana were guests, and more recently, Prince William and Kate have made the Carlyle their New York headquarters.
All Carlyle lovers may want to check out a new — and terrific — 90-minute documentary film, Always at the Carlyle, directed by Matthews Miele, who also helmed Scatter My Ashes at Bergdorf's. The film premiered May 8 at New York's Paris Theatre, where a packed house enjoyed the flick and marveled at the hotel's history.
The film showcases the hotel's interiors, which were planned and decorated by the late Dorothy Draper, my mentor, some 88 years ago. You'll see her original designs — floors of black and white marble tiles, architecturally detailed wall panels in a classical style, and sculptures. They're all still in place at the hotel. Her original sofas, chairs and drapery, however, have been replaced to reflect today's design trends, but the "Draper Look" still echoes through the corridors.
When friends visit New York, I always recommend a stop at The Carlyle and a peek at Café Carlyle's wall murals by artist Marcel Vertès, who created fantasies in soft, romantic colors. Vertès is an artist whose work often shows up at Palm Beach estate sales. I have purchased some of his works at Leslie Hindman Auctioneers and at Kofski's. Be on the alert — you might just find a bargain!
The works of the artist Ludwig Bemelmans, appropriately, decorate the walls of the hotel's Bemelmans Bar. His works are naïve and so charming. Children love the Bemelmans figures — horses and carriages and animals from Noah's Ark.
Today part of the Rosewood Hotel group, The Carlyle is indeed an inspiration to those who love decorating, with such a varied representation of artists' works.
In the film, you'll find Jack Nicholson and George Clooney in residence in suites that are decorated to suit. Harrison Ford and Huston also are right at home in their digs on Madison Avenue.
Some say that President Kennedy entertained Marilyn Monroe in the hotel, entering the property through a tunnel. But the concierge and others on staff say they have never discovered a tunnel, nor do they ever remember seeing Miss Monroe in the hallways.
But even if Marilyn did not stay at the hotel, The Carlyle's pillows have provided comfort to film personalities, world leaders and royalty who know a good thing when they see it.
Leave a Reply