Recalling a true gentleman of style: David Bowie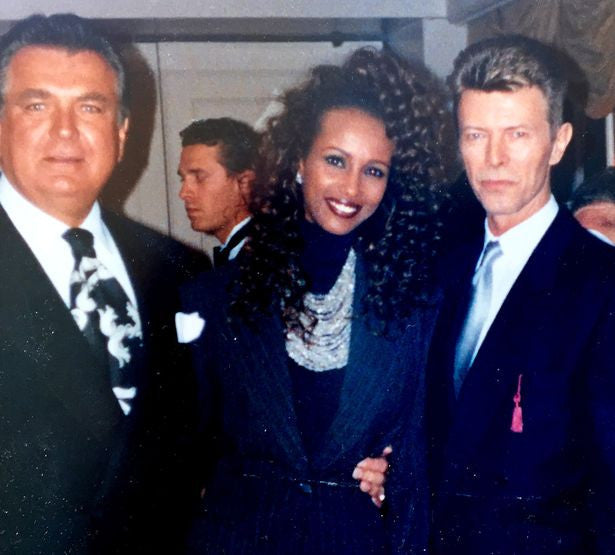 By Carleton Varney
Special to the Daily News
"Some people got it," goes the song from the Broadway musical Gypsy.
Those lyrics came to my mind this week, when I learned that the world had lost one of the legends in the music, style and fashion. A gentleman of the very first order, David Bowie had what is always referred to as the "it" factor.
He died Sunday at the early age of 69, having suffered with cancer for some two years. He left an extraordinary legacy of groundbreaking music and was busy creating right up until his passing. His album Blackstar, a collaboration with a jazz quartet, was released a week ago, in fact, on his birthday.
Way back in the early 1970s, my young sons, Nicholas and Sebastian, introduced me to David Bowie at a Madison Square Garden concert — my first time seeing him perform, along with thousands of fans, among which I didn't count myself at the time.
Yet in David's concert, I saw pure fantasy — fantasy expressed in the costumes, in the imagery, in the sets, in the motion, in the lighting, in the sound. It was all fabulously executed. One could see then that David Bowie, our "it" man, did everything in a magical way.
David Bowie was a fearless man of style, traversing in his performances everything from German expressionism to spacesuits to Japanese kimonos — he was never one-note. In his 1971 album Hunky Dory, he sang and proclaimed: "Oh, look out you rock-'n'-rollers, pretty soon now you're gonna get older." And indeed, David was a man who accepted changes and aging and what came with it, never clinging to what used to be.
I find that such an attitude also adapts perfectly to interior design. One cannot cling to only the old style — one must be willing to move on and accept change. How exciting it can be to explore styles derived from all the cultures of the world.
I enjoyed a conversation I once had with David and his wife, Iman, the model and fashion designer, at a wedding I had designed for the daughter of a client of mine, who married David's manager. The couple was among the many guests at the small affair. David was curious about the "how" and the "why" — why the colors were chosen and how the wedding event was planned and decorated. When the time came to dance, the theme of the moment was Let's Dance, and one could only recall the lyrics of his song: "Put on your red shoes and dance the blues."
My condolences go to Iman, to whom he was married for 20 years; to his daughter, Alexandria Zahra Jones; and to his son, the movie director Duncan Jones, his child with his first wife, Angela Barnett.
Known for his androgynous image, David Bowie was a gentleman who experienced and celebrated the ever-changing moods in the world of now. We shall never be out of touch with him, as he now and forever will be a true star.
Leave a Reply