My Hat's Off To Talented Designer Stephen Mooney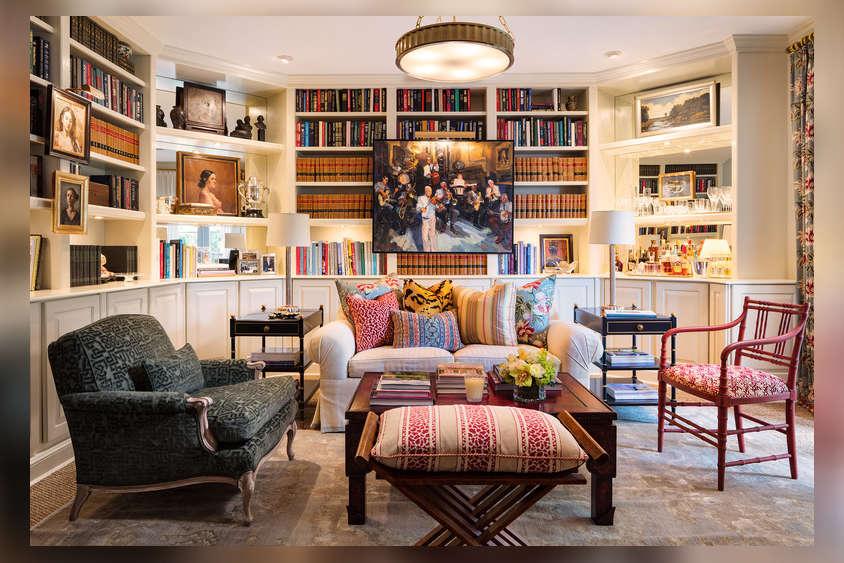 By Carleton Varney - Special To The Palm Beach Daily News
Looking for decorating talent? You really need look no farther than Palm Beach and vicinity. There are so many talented designers here who contribute so much to ensure that local homes, hotels, restaurants, country clubs and condominiums are filled with happy and beautiful rooms.
And among those at the top of my own list of favorites is the amiable Stephen Mooney, who has been a Palm Beach presence for some 22 years with an office, retail showroom and studio at 6 Via Parigi off Worth Avenue.
Once upon a day, Stephen worked for the late Richard Plummer, the noted designer who had furniture and decorating showrooms all over the state — Palm Beach, Miami, Naples, Vero Beach. The Plummer firm dealt in residential and commercial ventures and for years was regarded as top flight in design.
After coming east from California's Napa Valley and graduating from the Rhode Island School of Design, Stephen decided to stay in the east — but in the warm east, namely the Sunshine State.
He is one of four children. His father was a superintendent of schools in California and his mom a stay-at-home mother who looked after all the kids and prided herself by enjoying the artistic and cultural endeavors of her family. Stephen's brother, for instance, became a successful architect.
Those who shop Worth Avenue know how delightful it is to wander through the arcades, and Via Parigi is a favorite. The designer William Eubanks, also a star decorator, has a shop directly down the via from Stephen Mooney Interiors and other businesses with an artistic bent including art galleries, boutiques and home-furnishings shops.
The Stephen Mooney decorating look is traditional in the best way. If you pass by the studio, take a peek in the window and you'll find the space almost looks like the interior of a well-appointed residence. Stephen's favorite color is blue, and he says it goes with everything as a beautiful background hue.
A prize item in Stephen's studio right now is a 12-fold Coromandel screen, some 9 feet high with design details on both sides. The screen, priced at $29,000, would be a perfect feature for contemporary as well as traditional interiors. I can easily imagine it in a space with French-style décor but can also see it starring in a sleek, modern room.
Stephen's clients number many Northeasterners who arrive in the Palm Beaches when the season is in full bloom. Then they return to north for the summer breezes. But while they're away for the summer, they still enjoy the Stephen Mooney look, as the designer often travels to decorate and freshen up houses in the Hamptons.
Stephen's able office manager, Terry Velozo, is almost always in the Via Parigi shop, and she'll be happy to direct direct you to the master decorator himself. The phone number there is 561-659-1862, and his website — StephenMooneyInteriors.com — is itself worth a visit to see gorgeous photos of rooms he has designed.
If I wore one, my hat would be off to Stephen Mooney, truly one of Palm Beach's finest.
Leave a Reply