Hollywood Recalls Island's 1920's Architecture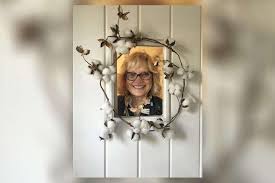 By Carleton Varney - Special to the Palm Beach Daily News
Before the coronavirus pandemic grounded us, the year had started with lots of travel for my associate, Brinsley Matthews, and I. Among our destinations, we found ourselves working on a project in Beverly Hills. The temperature was in the lower 60s and the sun sometimes hid behind low clouds, but nevertheless the weather was enjoyable, if not quite what I'm used to in Palm Beach.
The trip reminded me that Palm Beach and Beverly Hills, design-wise, have much in common. So much of the architecture of early Hollywood is in the Spanish Revival style. These homes and buildings reminded me of the Palm Beach work of noted society architect (and native Californian) Addison Mizner, as well his rival architects — Maurice Fatio, Marion Sims Wyeth, Gustav Maass, John Volk and Joseph Urban.
Stucco walls, iron grillwork on staircases, ornamental window embellishments and tilework -- you'll find such grandeur close to home on South Ocean Boulevard as well as across the continent on Sunset Boulevard.
I sometimes am at a loss to understand how we in Palm Beach lost so much of our signature historic architecture, which was replaced by more modern styles, much of which I think pale in comparison to the Old World classics. Thank goodness for the island's pioneering preservationists and their successors, who ensured that we didn't lose it all.
When we were in Beverly Hills, we visited with the actress Christine Ebersole, who is now appearing in the CBS sitcom "Bob Hearts Abishola." The two-time Tony Award winning actress — honored for her performances in ″42nd Street″ and ″Grey Gardens″ — has a home that could very well have been enjoyed by silent film actors Rudolph Valentino or Theda Bara. It's very old-time Hollywood.
The house has been updated but vintage details remain in place. The living room fireplace- updated with gas- still has its ornamentation of concrete moldings. The staircase rail is of an ornamental scroll design of the 1920's. And the front door is in the gothic style, inset with a small hinged door at eye-level that lets the occupant see who is at the entrance. There weren't peep holes on front doors for the stars of silent-era Hollywood.
Many of the elaborate houses of old Hollywood could easily fit into the Palm Beach landscape. I think of our island's Villa dei Fiori, Collado Hueco and Il Palmetto. While the interiors of many of our historic homes have been updated, vintage photos remind us of the architectural glamour that helped the Roaring 20's roar, a style Palm Beachers love and are rightly proud of.
Having decorated interiors for a host of vintage Palm Beach hotels and homes, I say hooray for Palm Beach- and while I'm at it, hooray for Hollywood. May neither ever lose its magic.
Leave a Reply