From Deb Dresses to Club Chairs, White is a Classic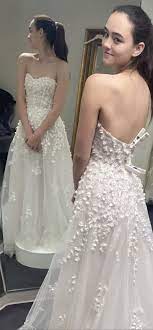 By Carleton Varney- Special to the Palm Beach Daily News
As much as I love color — and there's a lot to love- the charms of white should not go unsung.
I like white indoors on crown moldings, chair rails and wainscoting. I love clean-and-crisp white sheets. And I love white wicker, whether in a sunroom or on a porch or loggia.
But in my view, the most beautiful item in white is a wedding gown, especially one trimmed with appliques, hand-stoned with crystals or detailed with lace.
A white gown also is traditional for debutante dresses. Each December, young women "come out" at the International Debutante Ball at New York City's Pierre Hotel. This year's ceremony may be months away, but I guarantee you, the process of selecting and fitting those dresses has begun.
Leave a Reply