Enjoying autumn on a trip to the Hudson Valley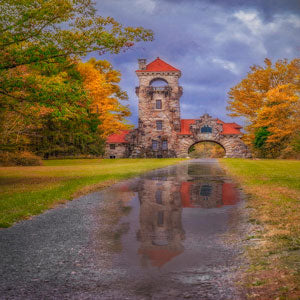 Fall arrives with Mother Nature's brilliant falling-leaf colors — or at least it does up north.
I have just returned to Palm Beach and sunshine after a trip to Rhinebeck, New York, for apple picking, pumpkin gathering and corn husking. We enjoyed apple-cider evenings around the fireplace at the Beekman Arms and Delamater Inn, the oldest inn in America, which was founded in 1766.
I recommend a visit to the Hudson Valley at almost every season of the year. At this time of the year, as the yellow, orange and red leaves carpet the grounds of upstate New York — along with the rest of New England — touring by car offers so many visual treats.
Exploring Colonial America always yields surprises, and as I like American-country antiques, there's always something to see that sparks my interest. And while I don't usually recommend Shaker-style furnishings for Palm Beach penthouses, one can always find appropriate items to add to your home, wherever it might be.
Leave a Reply