Design Artifacts Stand the Test of Time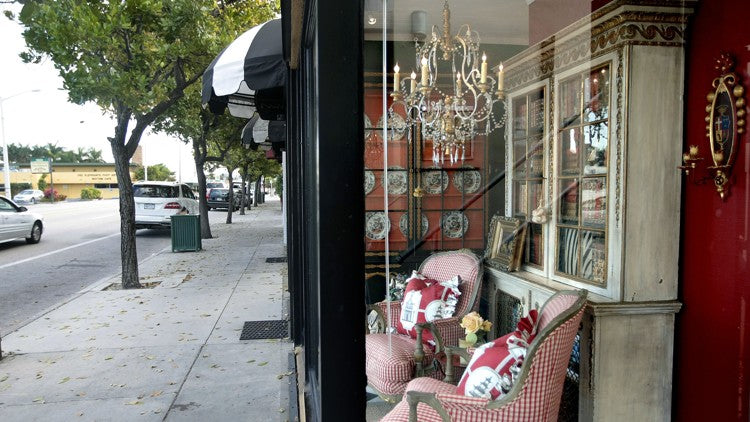 By Carleton Varney- Special to the Palm Beach Daily News
Movie attendance is at a 25-year low. As a movie buff, I must admit I often recall those golden days when I think the silver screen brought us more romance, more musical happiness and more uplifting story lines. Oh, yes, I did love Ida Lupino and Gene Tierney, along with a lot of other stars who may or may not be remembered by everyone in this generation.
Recently, when I asked a 10-year-old how she liked Madonna, the child simply looked at me with a moment's glance and said, "Who's she?" Obviously the child is a Lady Gaga fan.
How fleeting are an era's people and places — even the names of the world's countries and cities aren't set in stone. Persia long ago became Iran, and Bombay is today Mumbai and Saigon, Ho Chi Min City. Hang on, the names may change again.
In design and decorating world, styles also aren't set in stone, but somehow the classics still hang in there. Architectural tastes change as well, as do the preferred building materials. Steel buildings with glass facades remain the contemporary standard, even as preservationist groups struggle to retain the edifices of the past to remind us of yesterday.
Also reminding us of eras past is the burgeoning popularity of architectural artifacts. Today, you can find many companies that sell old doors, windows, hardware and moldings — including ceiling crowns, as well as vintage bathtubs, carriage lanterns, iron gates, mantelpieces and marble countertops. The number of antique shops may be dwindling in America and Europe, but architectural-artifact shops are in full successful swing, sometimes housed in barns and garages.
When I am designing a project, I often scan the artifact markets to find a special set of double doors to divide the drawing room and the library. A pair of antique lighting sconces from a torn-down mansion can be rescued and used in the foyer of a new house so effectively. Why buy new when you can enjoy a touch of history on your walls, whether your decor is traditional in style or sleekly modern.
Likewise, antique stained-glass panels from a residence of yore can lend a new residence visual interest and color — not to mention a talking point for guests at your next dinner party.
And on a more serious note: I'm so glad our lovely town of Palm Beach was spared the worst of Hurricane Irma, although it will take some time for our landscapes to recover. My heart goes out to our neighbors in Florida and those in other states who have been dealt much harder blows by this active storm season.
Leave a Reply