Decorator Carleton Varney has Watched Many Trends Come, Depart and Return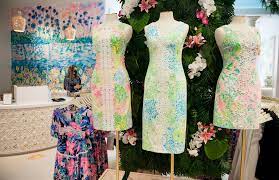 By Carleton Varney- Special to the Palm Beach Daily News
Fads and trends come and go, whether in hair and nail salons, interior design studios, furniture stores or apparel stores. What's here today may not be here tomorrow. And sometimes that's a good thing.
If you observe female news anchors and reporters on cable television, for instance, you will see they have lately been growing their hair longer and longer, sometimes with ponytails braided like Heidi's of storybook fame. Don't look for hairstyles that might have been worn by the likes of Audrey Hepburn or Grace Kelly. Nor are you likely to find a hairstyle like that of ''Rosemary's Baby'' star Mia Farrow on any channel.
I recall when the Nehru suit was the "it" style of the moment, with its boxy tunic jacket and Mandarin-style collar. I even wore one back in the 1970s when I spoke at a forum sponsored by the Chicago Furniture Market. I even think I wore love beads with it. Can you imagine?
Leave a Reply